Subscribe Our Channel
Capital Smart City interchange work has started | Ammanat.Com
Capital Smart City | Invest in the commercial sector of capital smart city | Ammanat.Com
Exclusive First Look of capital smart city, with slip in and slip out facility from interchange
Capital Smart City is the first housing society in Pakistan that is built on the concept of a smart city. It is Asia's fourth modern smart city and the first one in Pakistan. The main objective of developing this marvelous venture is to upgrade the living standards of Pakistani people and provide an eco-friendly environment to its residents. Moreover, it is a huge residential project in the twin cities. This is a project that Future Developments Holdings (Pvt) Limited (FDH), Habib Rafiq Limited (HRL), and Surbana Jurong are proud to have completed (SJ).
Being a smart city, it makes use of cutting-edge Technology, which further leads to improved efficiency & services. Additionally, it guarantees active engagement. In particular, this massive housing project aims to raise living standards while promoting regional economic development. Further, Capital Smart City is located close to New International Airport, on Lahore Islamabad Motorway (M-2).
Capital Smart City Developers
Habib Rafiq Limited (Ltd) and Future Development Holdings Limited (FDHL) are jointly developing the project. Now, Pakistan has smart cities that provide amenities comparable to those found in first-world cities like New York, Copenhagen, Berlin, and Singapore as a result of their partnership. Furthermore, Surbana Jurong developed its master plan (SJ). These are popular developers and designers in the real estate industry. They have developed a wide range of successful projects in past. Their well-known projects include Bahria and DHA in Islamabad. Lahore Smart City is also the most luxurious project of these developers. 
The top construction firm in Pakistan is Habib Rafiq, which also has offices in Pakistan as well as the Middle East, South Asia, Malaysia, and the Kingdom of Saudi Arabia. Moreover, it has a demonstrated track record of 50 years in engineering services with an annual turnover of over 80 million US dollars in Pakistan for major development projects.
Also, for the past 15 years, HRL has been a leading innovator in the development of the lodging industry. The name of the company is presently one of the most well-known on the market.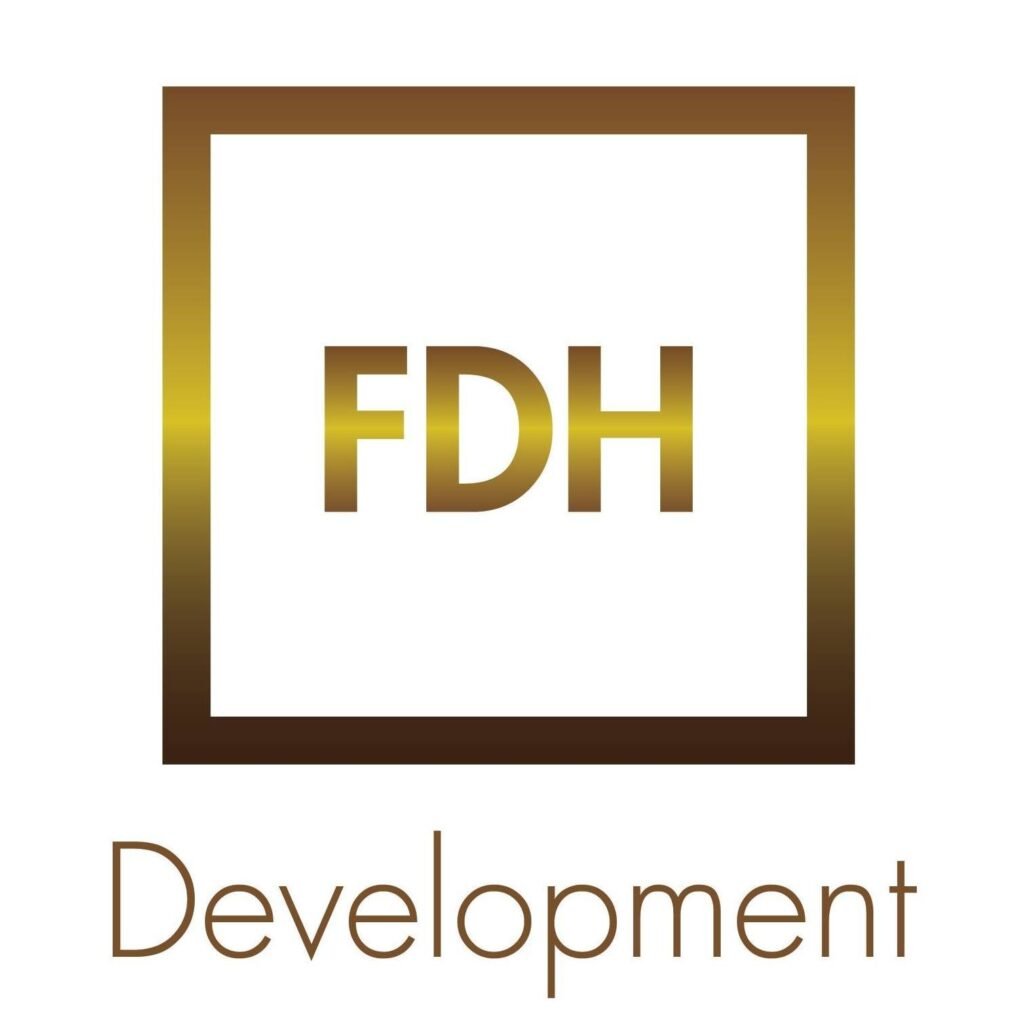 Future Development Holdings Limited (FDHL)
FDHL is a union of managerial and technical expertise from a famous organization. In two of its residential zones, the FDHL team is committed to offering a state-of-the-art modern living environment, and in its giant industrial zone, futuristic facilities.
In contrast to other famous builders, Future Developments Holdings (FDHL) is one of the top real estate developers famous for their exceptional coordination and planning. Additionally, the goal of FDHL is to transform locals' lifestyles into contemporary and intelligent living. FDHL keeps an imaginative and opulent way of life in mind as they travel and provide outstanding client support and thorough consultation to everyone.
For more than 70 years, Surbana Jurong has been a reputable and well-known worldwide developer and town planner. In addition, it is a Singapore-based worldwide urban, infrastructure, and managed services consulting company with a demonstrated history of completing successful projects across the globe.
Surbana Jurong has a global reach of more than 40 countries and runs 120 locations with thousands of staff members. Furthermore, for various projects in 60 countries, Surbana Jurong has already created more than a million structures and hundreds of master plans.
Surbana Jurong offers a variety of services to leading firms around the globe, including architecture, design, planning, and engineering. Additionally, FDHL hires Surbana Jurong to deliver all the services above to Capital Smart City. SJ is responsible for this housing development's town planning, construction, as well as consulting.
Capital Smart City Location
Capital Smart City Islamabad is located in a highly demanded and easily accessible location. Additionally, the society is also conveniently located close to New Islamabad International Airport. The main Chakri Road, Rawalpindi, and Chakri Interchange are also adjacent to Capital Smart City, and it is also reachable from the M-2 Lahore-Islamabad Motorway.
In addition, Thalian Interchange and the China-Pakistan Economic Corridor Road are only a few Kilometers away (CPEC). The area around CSCI is home to a variety of small- and large-scale housing communities, including Blue World City, Nova City Islamabad and numerous other housing developments.
There are the following ways to access CSC:
It is located on the main Chakri Road Rawalpindi
Nearly 10 minutes away from M2 Lahore Islamabad Motorway
Almost 30 min drive away from Chakri interchange
Almost 28 min drive from Saddar Rawalpindi
32 minutes from Srinagar Highway
49 min drive away from Thalian Interchange
9 min from Jarrar Camp Road & 9 min from Adiala Road
No Objection Certificate (NOC)
NOC plays a very important role in the growth or future of any housing development. The RDA approved the NOC of Capital Smart City Islamabad, which is one of the authorized housing projects in that area. In any event, the primary NOC benefit to society is being modified as a result of the additional land acquisition. The community is therefore waiting for its NOC for the modified arrangement for the project's amplified parts. Moreover, it is anticipated that it won't take very long.
Capital Smart City Master Plan
The CSC master plan was carefully designed by a group of highly qualified people from Surbana Jurong, paying close attention to every detail. Plot for sale in Capital Smart City offers worthwhile investment opportunities to both investors and the general public. Moreover, the master plan of Capital Smart City can understand easily. The developer aims to deliver a project that meets the need of modern living as effectively as possible. Furthermore, the society offers various sizes of residential and commercial plots. The complete master plan is as below:
The Capital Smart City Islamabad is currently the biggest housing society in that area with a total land area of 150,000 Kanal. It is also a residential project with the closest proximity to the forthcoming Islamabad International Airport.
The master plan for society is currently a work in progress, and it will expand over time. Additionally, the extra property will add to the scheme along with many more buildings later on. Capital Smart City Islamabad's expansion is currently in the works as a result of the investors' overwhelmingly positive replies. In August 2019, officials proposed a plan for land development.
Capital Smart City Blocks
To fulfill the various needs of its residents and investors, it is being developed in several blocks, each of which offers a different range of residential and commercial properties, including plots, villas, apartments, as well as commercial plots. The following blocks are available in the society. 
The Capital Smart City Overseas Block is situated next to Motorway M-2 in the elevated region to the right of the society's main boulevard. Moreover, the overseas Block is being built especially for Non-Resident Pakistanis. Due to the comforts, they take for granted abroad, overseas Pakistanis typically have a hard time adapting here. But in this society, they will find everything, even better than the luxuries of overseas.
According to the developers, the CSC overseas block will be built as a distinct gated community with all civic amenities. Booking for the CSC Overseas Block begins at 10%, just like it does for the Executive block. The plots offered in the block are 5 Marla, 7 Marla, 10 Marla, 12 Marla, 1 Kanal as well as 2 Kanal.
2. CSC Overseas Prime Block
The Overseas Community's demands have received special attention from Capital Smart City's management and developers. They have launched various Overseas Block districts for this reason. Moreover, the overseas Prime Block is a subset of the main Overseas Block. Future residents of this block will benefit from an improved lifestyle and cutting-edge facilities due to its prime position within Capital Smart City Islamabad. Plots offered in the block are 7 Marla, 10 Marla, 12 Marla, 1 Kanal, 2 Kanal, and 4 Kanal.
Prime Block Overseas Residential Payment Plan
3. CSC Overseas Prime II Block
It is an extension of the CSCI Overseas Prime block, which was established in response to the growing housing needs of Overseas Pakistanis. The residential and commercial plots in this block are elegantly blended, and there are many first-rate amenities available. This is a separate block with a broad main road, a separate entrance, and separate access. Moreover, Surbana Jurong developed this block to meet the requirements and wants of the international community.
Commercial Plots Payment Plan of Overseas Prime Block
The Executive Block, formerly known as General Block, is one of Capital Smart City's premier blocks. It develops for high-end living and provides its inhabitants with opulent and contemporary residential and commercial properties. Moreover, the block is ideally located close to the main entrance. The Executive Block is developing with an emphasis on offering its residents a comfortable and extravagant lifestyle. However, the block is perfect for people seeking a luxurious and upscale living experience in a contemporary and well-designed housing society.
Following are the residential plot sizes offering in the executive block:
5 Marla
7 Marla
10 Marla
1 Kanal
2 Kanal
One Capital Residences is a sub-project of the Capital Smart City venture, a housing endeavor close to Pakistan's new Islamabad International Airport. Moreover, One Capital Residences has a variety of luxurious facilities and features to deliver a high-end living experience.
The property provides a selection of luxurious apartments, with one to four bedrooms and a variety of floor plans and layouts. The apartments include amenities like contemporary fixtures and fittings, round-the-clock protection, and a variety of recreational facilities to offer a high-quality living experience.
The CSCI management unveiled Harmony Block, which provides a broad range of luxurious and reasonably priced plots and villas. In 2020, this block was formally introduced, and both investors and the general public attract to it. In Islamabad and Rawalpindi, it brings exciting residential as well as commercial plots and serves as a prime investment possibility. On the other side of the Executive Building is Harmony Park, which is easily accessible from both inside and outside of CSCI.
Capital Smart City Islamabad introduced The Villa Apartments, the first of their kind, to bring futuristic investment opportunities and integrated them into its Harmony Park Block. You have a great opportunity with these villa apartments to be a part of this innovative housing project and live luxuriously while also saving money.
In addition, Capital Smart City has merged its resources, expertise, and wealth of experience to create "The Villa Apartments," which offers these cutting-edge living choices. With these homes, you have a once-in-a-lifetime chance to live the most affordable urban lifestyle.
Villas Apartments Location
The executive block lies next to the harmony block, both of which will benefit from a prominent location and cutting-edge amenities.
The developers' genuinely "Smart" offering is Capital Smart City, Islamabad Villas. The smart Villas development includes a range of lavish homes with pools and garden courts. Modern technology uses in the villas, including smart lighting, home security, appliance control, home safety, as well as intelligent landscaping.
There are primarily two types of Smart villas:
5 Marla Luxury Villas
Villas Abbey (5marla-3 bedrooms)
Beach villas (5marla-4 bedrooms)
10 Marla Luxury Villas
VILLAS HOLLY (10marla-4bedrooms)
Royal villas (10marla-5bedrooms)
Smart Features of Smart Villas
These smart villas divide into three groups based on traits: traditional, premium, and exclusive. Each group provides its tenants with cutting-edge features and technology.
Depending on preference, classic homes can have unique tiles, windows, cabinets, doors, a completely functional kitchen, and many other attractive features.
Moreover, if you want to personalize it to suit your tastes, you can choose a premium house because you are free to decorate them whatever you want.
If you want to live a luxurious lifestyle that is out of this world, an exclusive house is another choice. Further, these villas are relatively smart; your home is connected to your phone, allowing you to use it to keep an eye on traffic in parking lots and the roads. Features of smart villas are:
Smart switches
Humidity and temperature sensor
Electronic door lock
Gas detector
Smart windows and doors
Magic wand
Using mobile devices for remote access
Smart motion detectors
Indoor and exterior CCTV cameras
Payment Plans of Capital Smart City
The Capita Smart City payment plan is very simple so that everyone can understand it easily. You can check the affordable Capital Smart City Payment Plan 2023 below.
Trivelles Smart Homes Payment Plan

One Capital Residences Payment Plan of CSCI
Farmhouse Payment Plan CSC
Trivelles Smart Homes Payment Plan
Farmhouse Payment Plan CSC
Capital Smart City aims to provide residents with a world-class living experience by offering a variety of amenities and services intended to improve their quality of life.
Facilities & Amenities of Capital Smart City
The facilities and amenities offering in CSC are:
Eco-friendly Environment
In general, Capital Smart City is an environmentally friendly project. The natural beauty of this lush landscape has received special care, and several areas have been set aside for parks, nurseries, and plantations. To reduce pollution, modern technologies are also being used for the automatic disposal of waste, particularly hazardous waste, and the treatment of sewerage water.
Bus Rapid Transport System
A thorough BRT system has been designed by Capital Smart City for the convenience of its residents. BRT will have a dedicated lane that will travel through and across every area of civilization. Moreover, it will travel between Capital Smart City and Rawalpindi and have specific BRT stations.

Modern Infrastructure
Capital Smart City is a gated community and will have two major entrances. The first is on Chakri Lane, and the second is on the M-2 Motorway. A boundary wall will protect the community from outsiders. It will have a separate, exclusive interchange on Motorway M-2, which NHA has already authorized, and the building will start in the final three months of 2022. On every street and road, intelligent street lights will place. Along the roads, separate bicycle and running lanes will construct.

Garden Parks
About 40% of the society will consist of open areas for gardening and landscaping. Family playgrounds of all sizes will construct in various parts of the society. The society also has a variety of parks, such as Flower Gardens, Linear Gardens, and Heritage Gardens. Moreover, there will be a mosque in each section for prayers and religious rites. For large congregations, a grand Jamia Masjid will also construct in the community.
Panda Mart
Panda district plan to become the largest commerce hub for Chinese goods in South Asia outside of mainland China as part of Capital Smart City, which lies along the eastern route of CPEC. This goal guides the planning of all the infrastructure and logistical assistance, including god downs and transportation.
Health Care Facilities
A whole district dedicates to healthcare in Smart City. Modern healthcare services and cutting-edge technology will provide here. In cooperation with a renowned teaching hospital, a teaching hospital is being built. Moreover, a 2-star hospital with an attached laboratory will be built to control costs.
Educational Institutes
Similar to health care services, education has its own district. This district will include top-notch educational institutions for all levels, from Montessori to university. Furthermore, these will create through cooperation with famous educational institutions with national and international brand equity.
Urban Utilities
Capital Smart City incorporates a variety of urban utilities, including:
Grid Stations
Solar Parks
Potable Water Treatment Plants
Sewerage Treatment Plants
Irrigation System
Solid Waste Management System
Security Control
Fire Fighting System
Police Station
To reserve their desired plot in the Capital Smart City Islamabad, residents must apply, either online or at the city office. You need the following documents to secure a plot in the Capital City.
A copy of your CNIC
A copy of any other family members' identity cards, such as those of the mother, father, wife, brother, and sister.
A passport-sized photograph of yourself
Your payment amount, given in the form of a check, cash, or pay order
A copy of your foreign national identity card will require if you are a foreign resident.
Frequently Asked Questions (FAQs)
Ans. Capital Smart City Islamabad, also referred to as CSCI is a substantial housing project with modern facilities.
Ans. The owners are Habib Rafiq, FDHL, and Surbana Jurong.
Ans. Yes, it is a legal society and received approval from RDA.
Ans. Capital Smart City is a society that is worth investing in, and it presents both long-term and short-term investors with a golden chance.
Ans. The smart city of Islamabad has roads that are 40, 80, 100, 120, 150, and 350 feet wide.
A vast community called Capital Smart City is being built in the beautiful Rawalpindi neighborhood near to Islamabad. Almost 150,000 Kanals of land are dedicated to this massive housing project, which provides a variety of residential as well as commercial plots in various blocks. Moreover, this smart city initiative is owned by and sponsored by FDHL, with HRL and Surbana Jurong also contributing to its development. Investors have trust in Capital Smart City's developers because they have decades of experience.
From the beginning of its development, demand for Capital Smart City was exceptionally high, and all of the plots were quickly reserved. Surbana Jurong designed the master plan to include all of the top-notch residential facilities and infrastructure that adhere to international standards. For potential residents, Capital Smart City will offer a lifestyle and smart elements never before seen.
For more details, Visit our website Ammanat.com.